Login
Log in if you have an account
Register
Having an account with us will allow you to check out faster in the future, store multiple addresses, view and track your orders in your account, and more.
Create an account
Shipment Arrival!
12 Jul 2018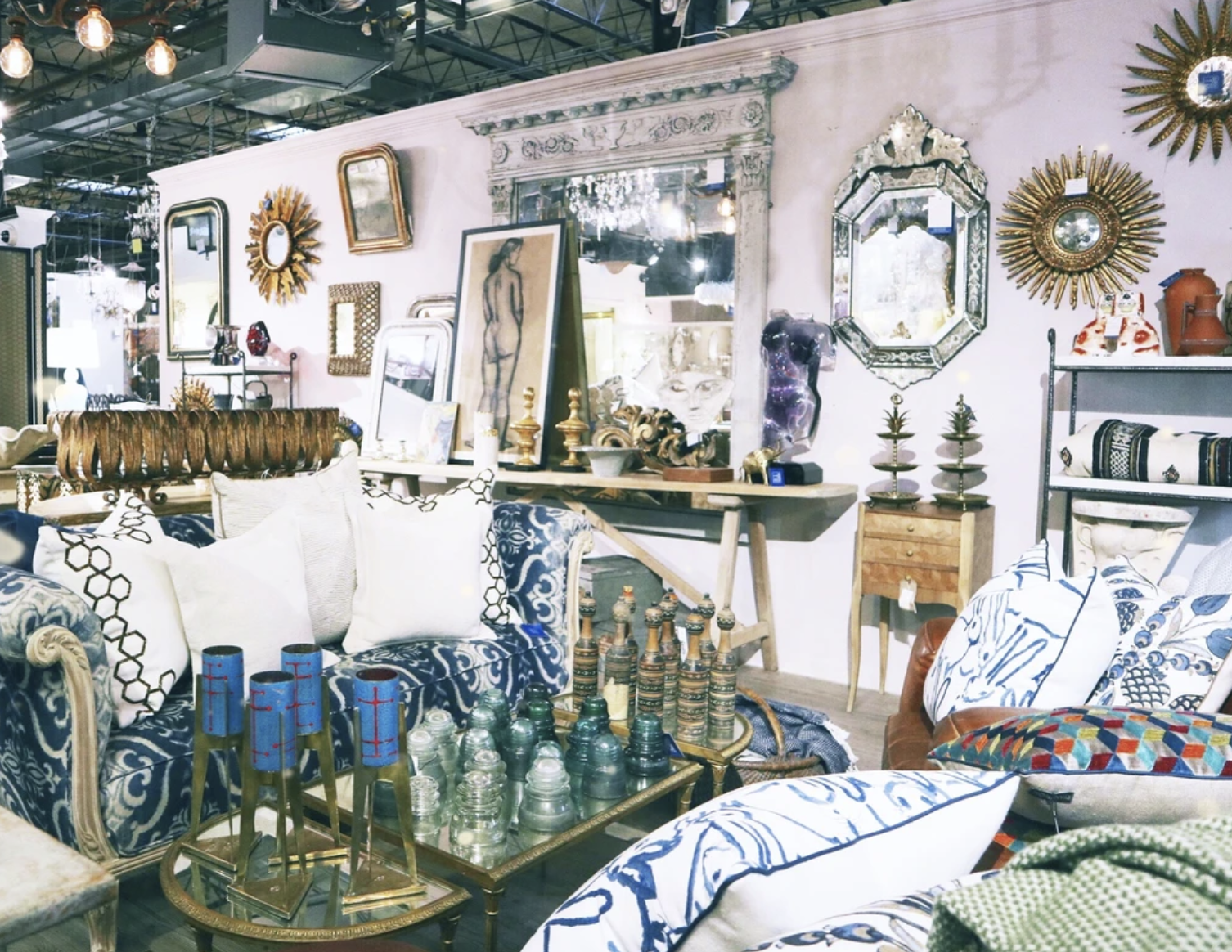 Hey!
We hope everyone had a fabulous 4th of July and is back into the summer swing of things. AKA a somewhat leisurely yet productive time :)!
A few weeks ago we received our latest shipment from Europe and it was one of the more exciting days we've had recently! If you can, try to imagine how much anticipation builds as we wait for these containers to arrive. We were shopping in Italy, Sweden and England at the end of February through the beginning of March. We finally received the shipment the Thursday before July 4th. That is quite a bit of lead time, 4 months to be exact!! If you're interested in seeing the shipments arrival you can watch our IGTV episode about it here.
Margaret and Kelly Shopping in London in March
We love the nature of our company because we get to reveal a lot of surprises.  Constantly reliving a similar sense of excitement through our customers and followers as they view our products and content. While we had hand picked all of the pieces that we had coming off of the container once it arrived in Bridgeport, we hadn't seen these pieces in months and they are arriving carefully packaged for a Cross-Atlantic voyage. When we open the container it is a scene like Christmas Morning for us. Yes, we picked these things out ourselves, but when life continues along after these shopping trips we tend to forget about each little object and piece we meticulously inspected before adding it to the shipment.
New Merchandise inside the Bridgeport Warehouse!
Of course there are a few pieces we absolutely haven't forgotten about for one day, if even a few hours since we first spotted it. One of those pieces for us was an amazing deep bow front chest of drawers with a perfectly carved marble slab matching its delicately curved shape. It arrived and we immediately checked it off the list, the piece had arrived perfectly. The marble for these pieces is always shipped separately in a styrofoam padded crate. We have never had a piece of stone damaged in one of our shipments, and upon opening this crate we found the dreaded crack.
The break :(.
It honestly was the lowest point in the day, but we kept plugging along and decided to deal with it the next day. Margaret and I regrouped  and ultimately there were 3 breaks, two legs that could be easily repaired stateside and the marble top… This is one surprise we hadn't planned on and certainly weren't excited to share, but this is part of the risk we take when buying special merchandise and send it back to the states, there is some room for error, even when everything was done exactly right!
The piece we saw originally in England
While we are quite sad about the break, its a very veined marble and can be repaired and ultimately Margaret has decided to keep the piece for herself as it truly is one of her favorite pieces she's ever found.  The value of the piece and the joy it brings her is much more important than the price tag that piece might have been put on the market for!
The booth at Antique and Artisan with our new inventory!
We are so happy with the shipment, we feel like we have really expanded our look and diversified the variety of product we have on offer for you all. The booth at Antique and Artisan has been completely revamped with the new product and there is so much more in storage that we will begin photographing and uploading to the shop next week. So take a quick trip to Stamford if you have a chance, and keep your eyes peeled for our newsletter in the next few weeks for new product online!
xoxo
Kelly