Login
Log in if you have an account
Register
Having an account with us will allow you to check out faster in the future, store multiple addresses, view and track your orders in your account, and more.
Create an account
Trip Recap: Mercanteinfiera in Parma Italy
16 Mar 2018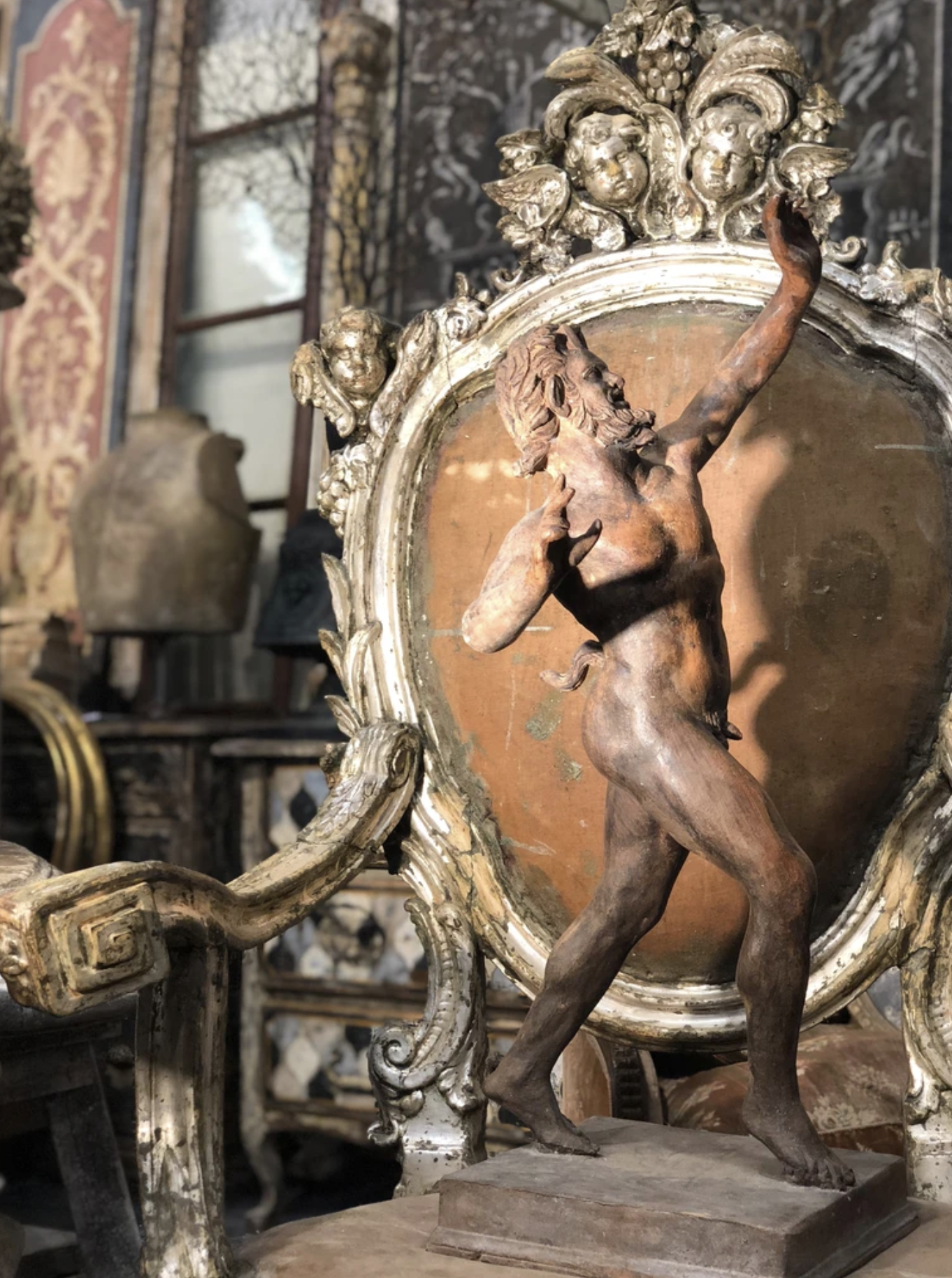 We are back from Europe and have been working hard to tie up all our loose ends here in Connecticut before we make our semi-annual trek down to Round Top, Texas! We are in the middle of our busiest few months of the year and are so excited to share these experiences with you all! 
We were invited by Parma's Mercanteinfiera to come over to the Fair, buy some fabulous Italian antiques, share it on social media and network with some of the worlds best Antique Dealers. Tori Mcbrien of McBrien Interiors and DJ Carey, Editor in Chief of Connecticut Cottages and Gardens, were invited on the trip as well. We were lucky enough to get invited to shop Parma's Famous Antique Fair and on top of this we had a fun group of women we were looking forward to experiencing it with.
The group in action!
We got to JFK on February 27th and met up with DJ for the first time, after introducing ourselves to DJ in the airport, we boarded our plane and lucky for us Margaret and I were both put in empty rows... We were able to spread out, get comfortable and rest up for the first leg of our trip!
Once we landed in Milan we made our way through passport control, meeting a few new antique dealers while we were in line. The trip had officially started and we could tell we were here! A quick 2 hour bus ride dropped us right in front of the Starhotels du Parc in Parma, Italy. After settling into our rooms we were ready to go, our first order of business was to explore the city!
We scooped Tori and DJ up and set out to discover the quaint town. We set out for a bite to eat, admired the architecture of the chapels, opera house and colorful rows of homes and shops stacked together against the looming snowy white sky overhead. We were in Italy for one of the only snow storms in recent history. It snowed steadily all three days that we were there, except for the first afternoon! To prepare for this unexpected weather, Tori, DJ and Margaret purchased some new coordinating outerwear...
While the snow did slow some of the general operations down in Italy, it was lovely to see the snow fall all around this romantic European town! Especially since none of our flights into or out of Italy were delayed :).
The antiques stint of the Italian tour began over drinks and dinner with The Antiques Diva that first night. Toma Clarke Haines brought her Venetian based Diva, Chiara Zanella and she was the perfect addition and really completed our fabulous female group! Imagine the conversations to be had over the dinner table with CTC&G Editor in chief, two European based antiques and design mavens, one of the major up and coming US based antiques dealers and one fabulous Connecticut based Interior designer... from the opinion of the fly on the wall - it was fabulous and I wish our network of minds could connect in person more often. On top of fabulous conversation we had a delcious meal filled with Lambrusco (a sparkling red wine local to the region of Italy we were in), Parma ham, Parmasean cheese (both specialties from Parma itself), trattoria courier (a puffy bread that is fried in pork fat and is utterly addicting) and handmade tortellini. We died and went to heaven...
The meals were not the only fabulous part about Italy though, and really the trip didn't begin until we made it to the Fiere di Parma. We will save some of the dirty details on what we found at the fair for our CTC&G article but boy did we see some fabulous things, meet some fabulous people and see a whole new aspect to the decorative antiques world. 
Our traveling has really allowed us to begin expanding the creative world we consider ourselves a part of and what we recognize as unique, individual or antique. Here are some of our favorite pieces we found around the show... Off to see what hot and new stuff has made its way into the New York Market since our time away, stay tuned for next weeks post about our time in both Sweden and the UK!