Login
Log in if you have an account
Register
Having an account with us will allow you to check out faster in the future, store multiple addresses, view and track your orders in your account, and more.
Create an account
6/7/18 - The Mix: The Art of Combining Antiques in Contemporary Spaces
07 Jun 2018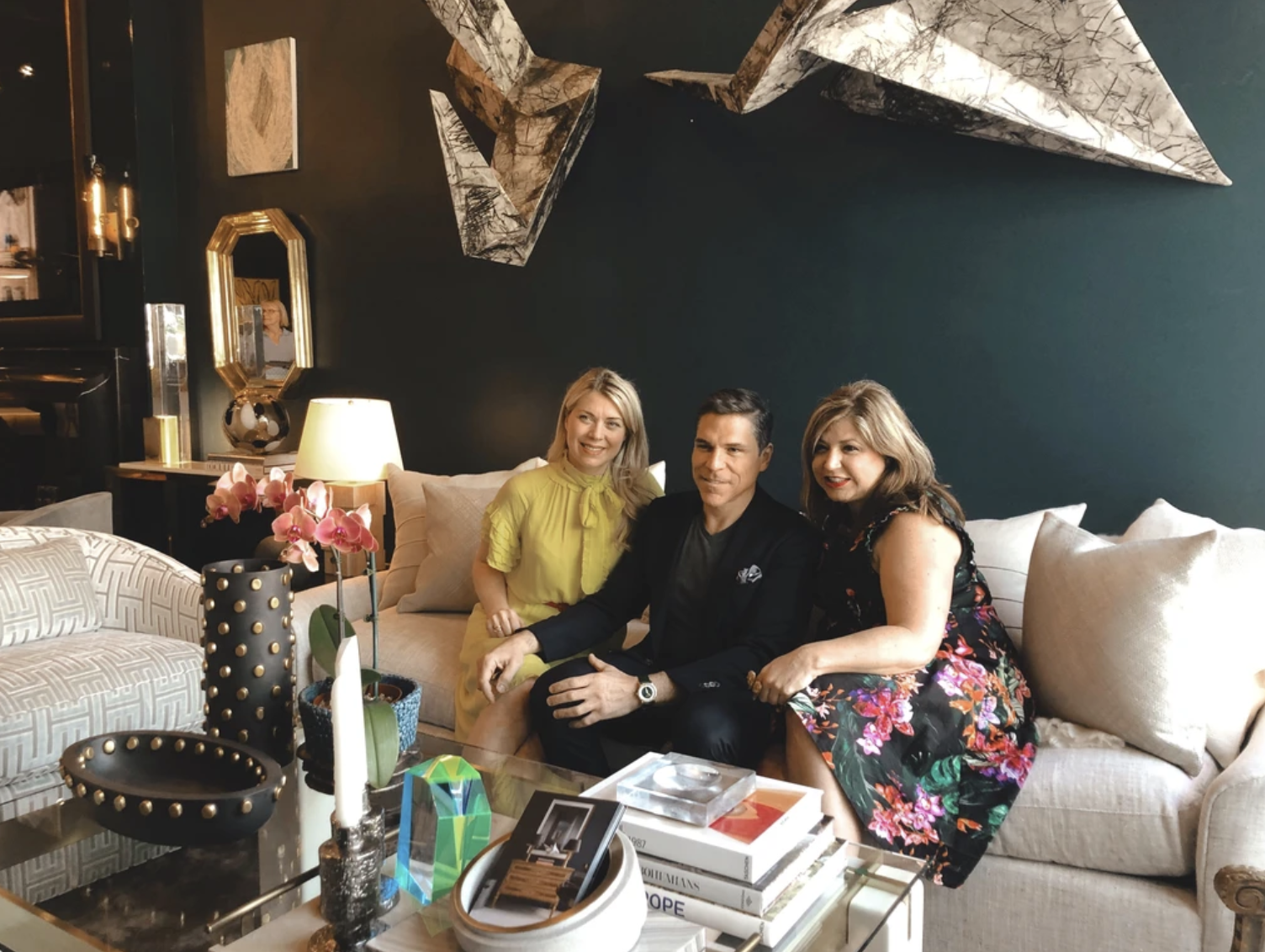 Hello!
On Tuesday June 5th, Margaret and I attended the Greenwich Design District Day of Design, organized by Beth Dempsey of Images & Details based in Darien CT.
We discussed the first talk we attended a bit in our post on Tuesday and today we are going to dive into the discussion hosted at Putnam+Mason. Toma Clarke Haines of The Antiques Diva was on the panel discussing The Art of Combining Antiques in Contemporary Spaces with Robert Passal and Tori Mellott.
The group barely skipped a beat and dove right into the discussion on antiques. How are designers buying them, using them, what is being requested and what trends are on their way in... and what is on its way out?
The first major point that struck a chord with me was Tori's description of the decorative period we are currently a part of, referencing the 1990's-early 2000's as a period of time that will be decipherable based upon the desire for ultra personalization in design and architectural projects. This trend is shifting now because a want for personalization has now shifted towards a yearning for individual identity.
The three panelists all agreed that the Millenial generation strive to create unique representations of themselves on social media, in their homes and on their own bodies. They want their world to reflect who they are, where they have been and what they know. 
Tori makes a remark , "Everything is cyclical, seeing things in a place like Target means the market has reached saturation, say Mid Century modern. The passion, or frenzy for the style has started to wane, not that the pieces will disappear entirely but they will start to be used more sparingly." Toma and Robert both comment that think mid century modern has now found its place in a layered space, which lends itself to the trend Robert has been following through its slow rise back to fashion, maximalism. Rooms like the living room done by Philip Mitchell in Kips Bays Designer Showhouse are making their way back into style. They feel lived in and chic but not so delicate that you hesitate to set a drink down or sit down for snuggle with your dogs on the couch.
Design is heading down a more realistic, lifestyle influenced road at the moment. Traditional and contemporary don't have to exist separately, they can exist in a juxtaposed harmony. Robert stated that he often starts projects from a rather traditional mindset even if his clients prefer more contemporary. Robert and other talented designers alike are mixing different stylistic elements together rather than creating Period Rooms, despite how gorgeous or well done the room may be, people do not live their lives this way any more. Younger readership loves the mix, minimal designs with nods to the past. 
This photo actually has two of the Indian Pieces we picked up in England in March...Shop the Temple Wall Carving Here
As for antiques themselves? Toma gave us a few trend predictions.
The people who used to love Mid Century Modern are now asking for Art Deco... Builders and Developers are always looking for architectural salvage, from antique mantels to Italian lighting. Another major trend that we have been noticing since our trip to Italy, an appreciation for asian antiques. Not just Blue and White Chinoiserie porcelain or chinoiserie pieces for the English Market from the 1900s, but Japanese, Indian, Tibetan and many more countries in Asia have many beautiful antiques to offer as well. The Antiques Diva launched their Asian Tours in 6 countries just two years ago, and while the business there is still growing Toma has noticed that the top members of each industry are the ones arranging buying trips throughout Asia.
The art, furniture and artifacts that can be found in this region of the world are exotic, colorful and full of unknown history. When Margaret and I were in England in March we saw so many gorgeous pieces that we had never thought to incorporate into our collection but that fit with our pieces seamlessly. 
Image By Kelly Maguire
Tori asked one question we've all wondered before...Will we ever run out of antiques? No!
Often times collections of pieces fall in and out of fashion cycling their way through the antiques market across the world. She even told us about a Belgian Mid Century Dealer who made trips to Miami, FL to buy back some of the pieces he needed for clients in Europe! Toma reassured us that we will, in fact, not run out of antiques. New objects become antiques every year and trends come and go! Hope you enjoyed this little recap :)
Until next week!
xoxo
Kelly