Login
Log in if you have an account
Register
Having an account with us will allow you to check out faster in the future, store multiple addresses, view and track your orders in your account, and more.
Create an account
The Island of Murano
27 Dec 2018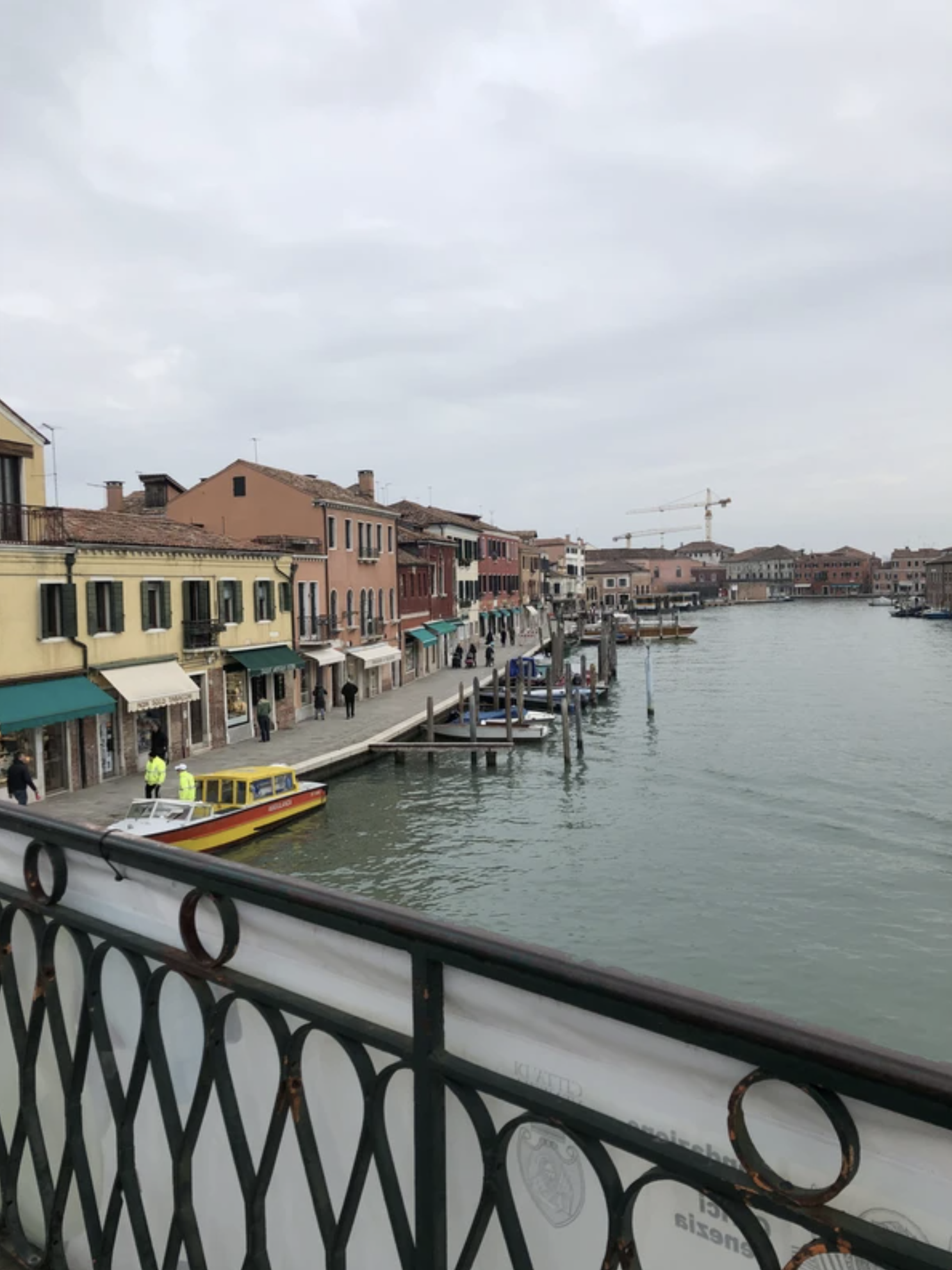 Welcome back! Happy New Year!!!!
We hope you had a chance to learn about the incredible "papier a cuve" technique that we featured on the blog before the Christmas holidays. There is also an IGTV video showing the entire process for you to watch!
After that first amazing experience with the artisans in Venice, we were determined to head to Murano the next day. Gail isn't very fond of boats, so we had to drag her along for the journey, but man was it worth it!! There is an IGTV showing a great selection of glass blowing techniques but truly the entire experience was amazing!
We jumped off the boat at one of the many docks in Murano and Toma immediately led us down an alleyway. She told us we were going to the Murano Graveyard. We had no idea what this meant! So as you should on a Diva tour, we followed her lead. Eventually arriving at a small artisanal studio. She opens the door and we are in a showroom with amazing Murano light fixtures, accessories, glassware and anything else you could imagine! This was truly just the beginning. We were introduced to the owner of the factory and he lead us into the back room where there are shelves containing hundreds of years of rejected glass from the island of Murano.
It was incredible! We found a few things that we had to bring home, 2 pieces are being turned into lamps, and there are quite a few colorful glass shapes that will be amazing bookshelf accents!
We wandered in circles and were just in awe for quite a while. Then we started asking questions… Margaret had found some incredible glass balloons and had an amazing vision for a chandelier, we decided to ask this factory if they could create her vision!
They said yes and he started leading us back to the front door, into the alleyway and into the next building. Here, is where the magic happens. There are two men and a woman sitting at a table with air ducts above them, open flames in front of them, and thousands of pieces of glass surrounding them.
Margaret continues talking to the owner about her light fixture but I can't help myself and starting watching the glass being made! We all end up spending about 20 minutes in the workshop just observing the intricate work and asking as many questions as possible. We were amazed to find out that all three of the artisans were siblings working in the same workroom. They had learned from their parents and continue to work together, it was really incredible to see! In the video about "papier a cuve" Paola tells us that the two artisans in their factory are father and son which shows how important passing skills down from generation to generation is. Especially with such fine artistic practices.
Check out the video Kelly made here for an even closer look at their work!
Hope you all enjoy :)
Kelly and Margaret