Login
Log in if you have an account
Register
Having an account with us will allow you to check out faster in the future, store multiple addresses, view and track your orders in your account, and more.
Create an account
Round Top: Round Up Part 3
01 May 2018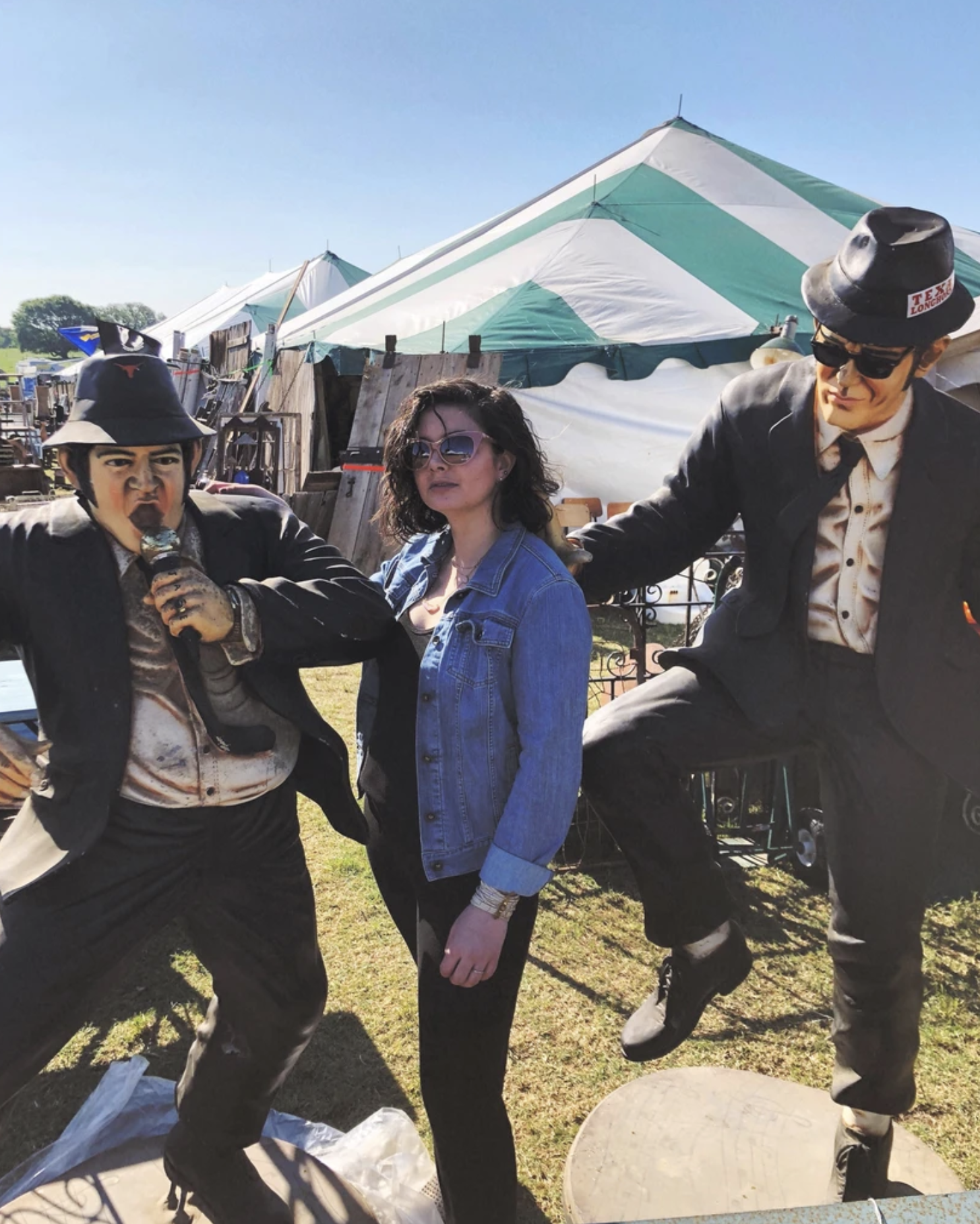 Hi hi!
So this was by far Kelly's favorite part of her time in Texas, and it was spent with our dear friend Bernie Bagley from Antiques of Dallas! I think we took a total of three trips during the first week of the show! We went out and spent some time shopping through "The Fields". Which if you are a Round Top Rookie (clue, I am), then you will never find The Fields because it is not one place. It is a lot of separate places along a 27 Mile Span of road that runs through Round Top. There are buildings, tents, and many different types of pop-up sales situations offering varying price ranges and quality.
Bernie took it upon himself to introduce me to the many ways in which you can shop around Round Top! Obviously there are The Red Barn, Marburger Farms, Market Hill, Blue Hills and where we are, The Compound. These are the major shopping destinations for designers and shoppers alike but they are mostly well curated, fine antiques all at varying price ranges. It is a great way to start out your time at Round Top. We didn't go to many of these because we were looking for some stuff for our shops!
Personally I think the good stuff is found while digging around the Fields. My favorite stops were definitely La Bahia Antiques Show, Round Top Hill, and Cole's in Warrenton. We found some really cool pieces that will be on the online shop in the next few weeks. The favorite thing I found was a Bakelite Coffee Percolator with matching creamer and sugar bowl. It is in incredible condition and in the few shopping trips I've done throughout the last two years with Margaret I haven't seen one other than the display at the Cooper Hewitt Design Museum. I was so excited when I talked with the dealer that I almost didn't get the discount I needed to actually buy it...Gotta play it cool, Kelly, dammit!!
One thing that these trips reminded me was that they can really spark your curiosity to learn! It's such a fun way to spend time with people you work with, live with, and care for. I gained my interest in antiques by visiting stores with my mom. Antiquing has always been a big game of Eye Spy for me. Objects can hold so many meanings for people, and sometimes they only come out when your memory is jogged!
Bernie caught me looking at a strange silver contraption at one point and could tell I was majorly stumped. He said, "Do you not know what that is?" and I admitted that I did not. He laughed and then proceeded to tell me that this was how he made ice when he was a kid. It was a stainless steel tray with a lever and dividers that lifted out. It was so obvious to me once he pointed it out but that part of history would have forever been lost on me if I hadn't been shopping there with Bernie that day.
While you might not be able to make it down to Round Top in the near future there are so many local antique shows, collectives and shows that pop up throughout the summer! We are always popping into them so ask us if you want some Fairfield County local antique browsing and shopping opportunities!