Login
Log in if you have an account
Register
Having an account with us will allow you to check out faster in the future, store multiple addresses, view and track your orders in your account, and more.
Create an account
Round Top: Round Up Part 2
26 Apr 2018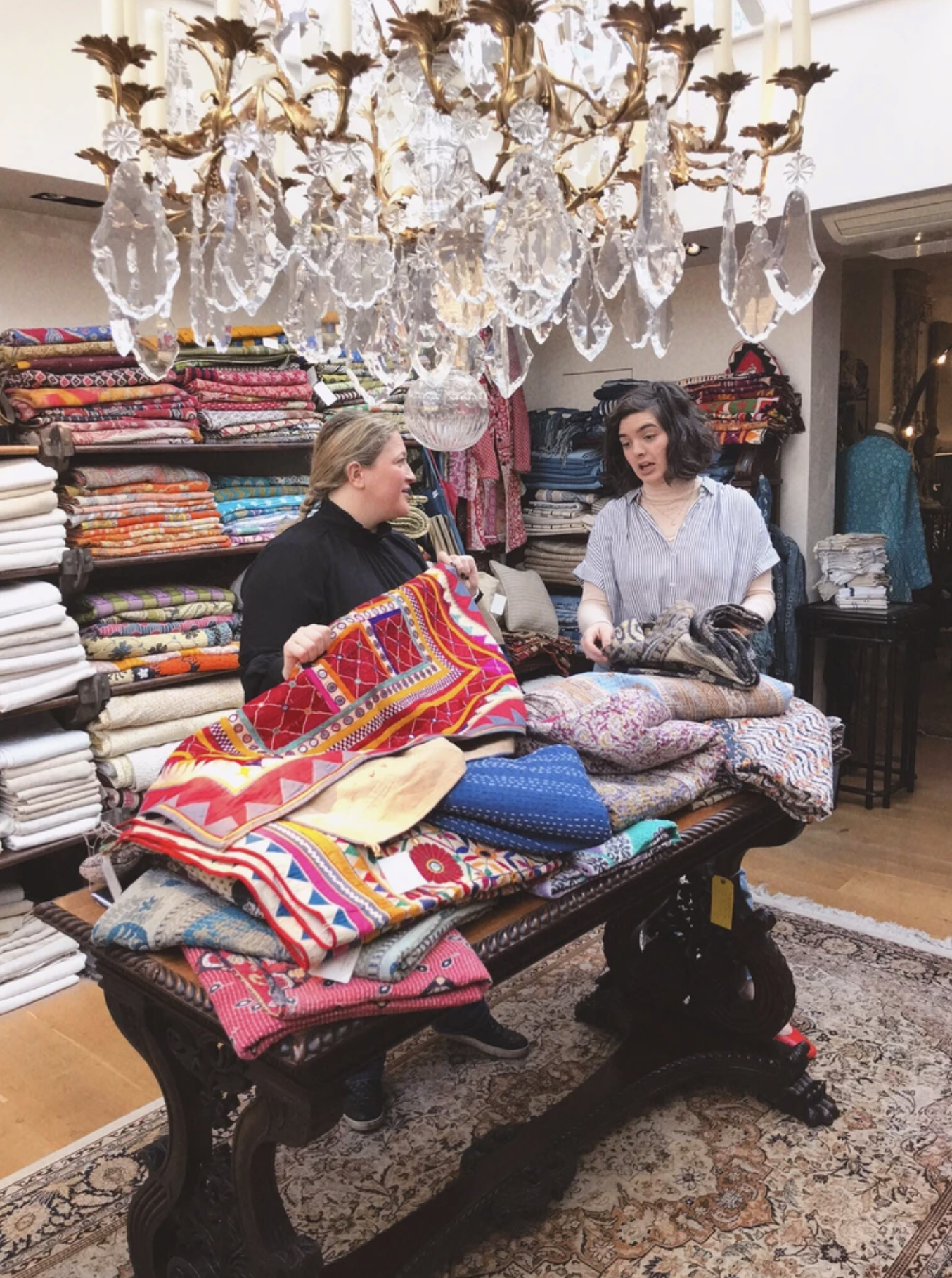 One of the more recent developments within our company has been a decision to shift towards a more efficient business model. We have shifted our focus to a much more streamlined buying pattern that allows us to get more time scouting the market, buying, attending events. We also get to spend more time with you guys, our clients, designers, friends, family and sometimes those all come wrapped up in one! We made so many relationships over the years at The Summer House that helped us grow to where we are today!
What we have discovered in our short time since beginning to participate in the shows is that customers come from all around the country to visit the Antiques Show at Round Top! Our free time also has allowed us to focus a large chunk of our time on buying and prepping for the Round Top Show in addition to maintaining our space at the Antique and Artisan Gallery. We strive to bring designer quality at trade prices, just as we offer in Connecticut, to the new clients we have found in Texas.
We have met so many lovely people during our time at The Compound and we were so amazed. We loved and appreciated seeing many of the same customers from our first show, Fall 2017, at the Spring 2018 show! One mother and daughter came by to say thank you for our recommendation we had given them for dinner at the last show! We all raved about the Brussels Sprouts at the Garden and Company in downtown Round Top. These ladies loved our look and wanted to learn about the pieces we had decided to bring into the show and how we had found them. We are quite honestly antique ~nerds~ and would and could talk to anyone for hours about the, in our opinion, amazing antiques we have found for you guys to appreciate! If you take a moment to chat with us in the booth it gives us a chance to understand your style and what exactly you are looking for! We love finding the perfect piece for our clients homes and sometimes this type of conversation is the only way to find the perfect match.
During the first week of the show this Spring we had an awesome Driftwood bench placed on top of its matching driftwood table. A lovely lady strolled in stating she was just looking around. So I kept to myself for a few minutes and eventually she asked for the story on the driftwood table. We got to chatting about the piece, a 1900's table constructed from driftwood, reclaimed barn wood, wooden pegs and handmade nails. It was perfectly craggly and incredible for her California beach home. She had lost a lot from the horrible Forest Fires last year and lost her favorite piece. She was shopping for only things that made her react in some way, and this had caught her eye. It was a really awesome moment to share with a client because she was so honest with us, she even thanked us for finding the piece! We hugged and arranged shipping and it's hopefully happy in her home at this point. Interactions are so meaningful and really drive us to continue doing what we are doing. We feel so strongly about creating a welcoming and reflective space to live in and when the right customer happens to find us it sometimes feels like magic! If youre curious, the bench is still available, details to be added to the online shop very soon!
We have cast our net wider because we want to help more people find the antiques that will inspire, motivate and serve their spaces well. The best way to do that is to get out there! To meet more people, make more connections and evolve with your client and society as it begins to shift around you. We were sad to leave traditional brick and mortar behind but we have been given a glimpse at how much more we could offer you all, and it's making us even more excited to continue growing. We left brick and mortar so we could cut down costs in order to bring better quality at a lower price point.
We cut out the middleman by going overseas to hand select the inventory. Because we buy frequently and have long term relationships with these trade only dealers, we get the best prices. We know where the designers are shopping and we buy from the same places that those expensive brick and mortar stores buy from.
We are so in love with this new venture, and we hope you're enjoying the journey along with us!
Xx
Kelly and Margaret