Login
Log in if you have an account
Register
Having an account with us will allow you to check out faster in the future, store multiple addresses, view and track your orders in your account, and more.
Create an account
Resource: Black Owned Businesses We Love in the Interiors Industry
08 Jul 2020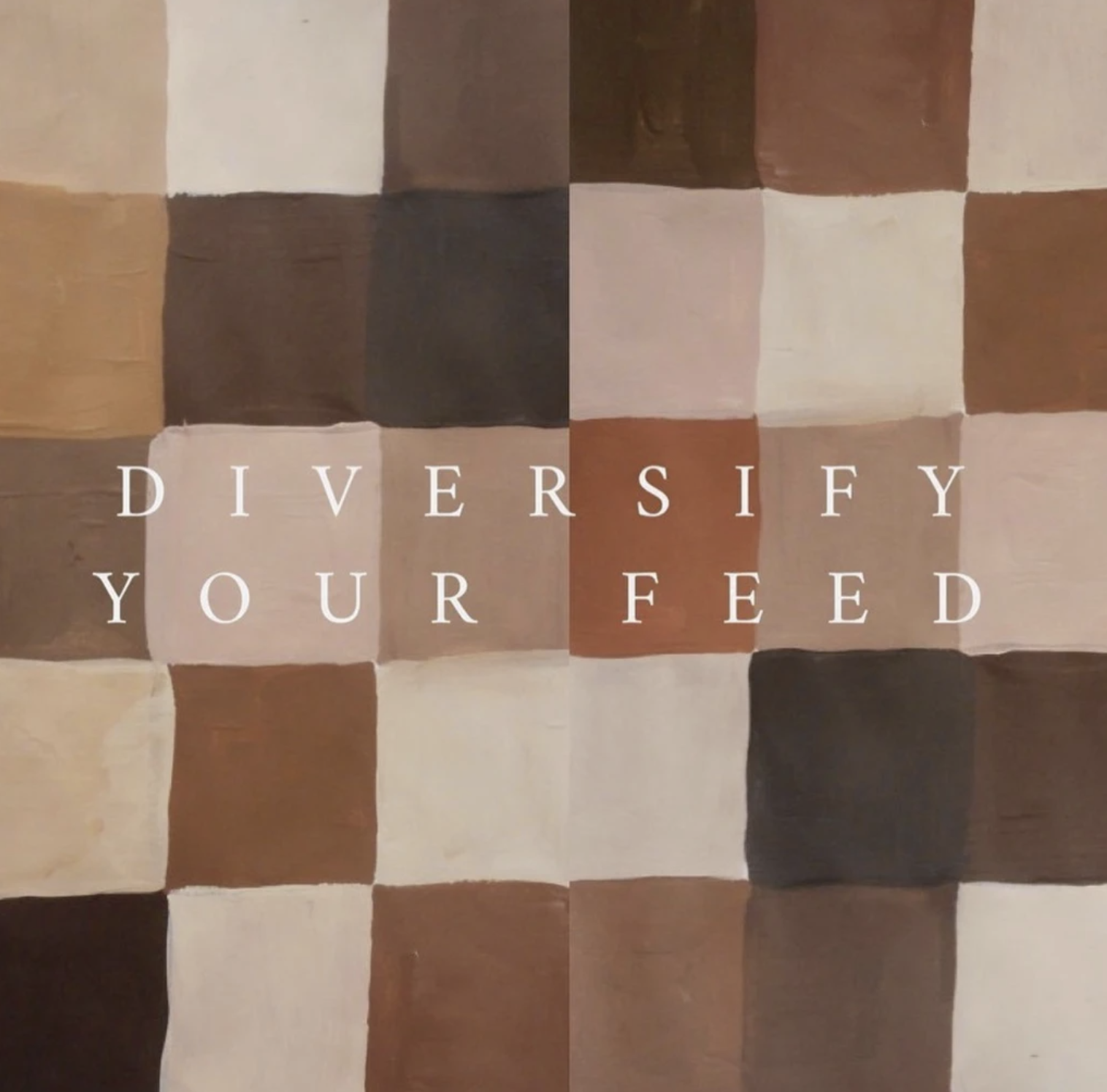 Hi all!
Below you will find a compiled list of Black-Owned Interior Design Resources, Antique Companies, Textile and Pattern designers that we admire and have incorporated into our own resourcing lists. We hope you will too! Feel free to bookmark this Blog Post so you can reference it whenever you need. 
Antique & Vintage Resources
This list was compiled by the wonderful team at 
Chairish
 and we were so grateful for a concrete list that we can direct our clients to as they begin seeking out more Black owned businesses to support. We hope that this will give you an opportunity to expand your resource list, as well as offer you a new way to lend your support to the 
Black Lives Matter
 movement.
While this list certainly does not cover all the bases, it is a really effective way to incorporate equitable change into your buying patterns. We hope you find inspiration from some, if not all, of the accounts gathered below. Follow these sellers and designers or search the handles on 
Chairish
 to find the shop!
Interior Resources
Estelle - Estelle Colored Glass pieces are best described as "jewels for your table." We just hope our vintage-inspired yet refined and modern colored glass collection starts a revival of colored glass that is reminiscent of a past time. Estelle Colored Glass is inspired by my grandmother, Estelle, who loved antiquing and had a special day of the week where she visited her favorite shops looking for new treasures in small neighboring South Carolina towns.
Jungalow -  Jungalow started as a design blog in Justina Blakeney's tiny, plant-filled living room back in 2009 and has since grown into a lifestyle brand and the go-to source for jungalicious design goods and inspiration. Our shop features signature Justina Blakeney Home and Jungalow collections designed in our Los Angeles studio as well as a curated ensemble of creative, colorful, modern goods from around the globe. We are also proud to offer an exclusive, rotating selection of high quality, limited edition art prints from an international group of female artists. 
Malene Barnett - From her sculptural ceramic tiles and vessels to mixed media paintings to handwoven rugs, Malene continues to evolve her craft and share her African heritage with a global audience. Using natural materials like the finest wools, silks, pastels and clay, she uncovers a deeper language of her legacy and an authentic understanding of her cultural identity. A passionate connector and expert ambassador, her mission is to use art as a tool to create community impact and open doors for the next generation of black artists and expand the conversation around marginalization in the arts and create greater opportunities for inclusion.  
GOODEE - GOODEE is a leading curated marketplace offering essential homewares and lifestyle products for better living. Our values are simple: we believe in good design, good people, and good impact. Driven by an unrelenting desire to co-create a world that's smarter, kinder, and more beautiful, we built a platform centered around responsible brands and artisans producing timeless everyday objects and consumers looking to make a difference with their purchases. We believe conscious commerce has the power to transform the world and seek to empower both creators and consumers to create change by championing community, transparency, and sustainability.
Lolly-Lolly - Lalese Stamp creates incredibly unique ceramic pieces. Her most recent project? The 100 Day Project, where she embarked on creating new handle forms for her monochromatic mugs. She is Based in Columbus Ohio. She is sold out at the moment but sign up for her newsletter to get in on the next batch!
Jomo Furniture - Jomo's furniture incorporates a deep appreciation for African art and culture and infuses his heritage into contemporary product designs such as chairs and tables, and other home furnishings to offer an alternative to current styles and trends and believes the market is ripe for disruption.
Lichen - Lichen is a thoughtfully sourced homewares and coffee shop. Ed Be & Jared Blake partnered in 2017 combining years of experience collecting, selling and trading designer furniture throughout NYC. Together they aim to create a community of lich-minded individuals enthused by music, creativity, and design. 
BLK MKT Vintage - BLK MKT Vintage is a collection comprised of black collectibles, cast-off's and curiosities, representing the richness of black history and lived experience. Curated by founders Jannah Handy and Kiyanna Stewart, the collection includes found items like vintage literature, vinyl records, clothing, art, housewares/decor, furniture and other goods. By centering black cultural artifacts via thoughtful curation and varying modes of accessibility, we're communicating very explicitly to black folks that 'not only do we see you, but we love you as well. You're worthy. What you've created is worthy. You are important here.'
Tackussanu Senegal -  Jasz created Tackussanu to start a business that would not only give her, and her three daughters a sense of pride and stability, but that would also help female artisans in Senegal access the global market. Jasz partnered with Cheikh Biaye was born and raised in Senegal and the two decided to bring this incredible collection to life!
Textiles, Pattern & Paint 
Linoto
 -  Linoto makes amazing, real linen sheets that help you sleep better, linen napkins and tablecloths that enhance your dining and entertaining events, linen curtains that beautify your home, and linen spa towels that rejuvenate and refresh your bath and shower experience. Most importantly, we make beautiful, soft, artisanal quality products that feel special to us and to the people who enjoy them.
LIVVY & NEVA
 - Created by Keita Turner, a New York City-based interior designer with midwestern and southern roots, LIVVY & NEVA, named after her great grandmothers Olivia and Geneva, was born of a visionary spirit to marry her love of fashion, interiors, and textiles.  Drawing on her background as a former fashion designer and avid collector of Vintage Textiles, Keita is thrilled to introduce the LIVVY & NEVA Collection to the marketplace and hopes to captivate customers as equally enthusiastic to discover her stylishly upcycled point-of-view on all that was good and fanciful from the past.
Sheila Bridges Designs
-  Sheila has thoughtfully designed residences and offices for many prominent entertainers, entrepreneurs and business professionals. She is a multi-faceted creative who has an incredible range of textiles and wallpapers. Her most prominent design is Harlem Toile de Jouy.  This design (which lampoons some of the stereotypes deeply woven into the African American experience), has been featured in The Studio Museum In Harlem, the Museum of Art and Design in New York City, and the Musée De La Toile De Jouy in Jouy-en Josas, France. She has been honored by having Harlem Toile De Jouy wallpaper included in The Cooper Hewitt, Smithsonian Design Museum's permanent wallpaper collection.
Nicole Crowder Upholstery
 -  Nicole Crowder Upholstery is a Black-owned custom furniture company creating commissioned, generational, one-of-a-kind pieces.  Nicole began her journey into upholstery design after spending her childhood traveling and often moving with her family.
Mitchell Black
 - Mitchell Black Wallpaper, Fragrance and Fine Papers. Mitchell Black is a home decor brand featuring American made product in several home accent categories. Custom and bespoke wall art, wall covering, wallpaper, designer flooring, decorative pillows, scented soy candles and outdoor fabric are the mainstays of the brand
Clare Paint
 -  Nicole Gibbons,  an interior designer who saw that no paint brands were offering an easy or convenient way to shop for paint, so she decided to fix that, Founding Clare Paint. Nicole is passionate about helping people create beautiful spaces they love. And with Clare, she's continuing to do just that...one perfect paint color at a time!