Login
Log in if you have an account
Register
Having an account with us will allow you to check out faster in the future, store multiple addresses, view and track your orders in your account, and more.
Create an account
Designer Spotlight: Tori McBrien Interiors
21 Feb 2018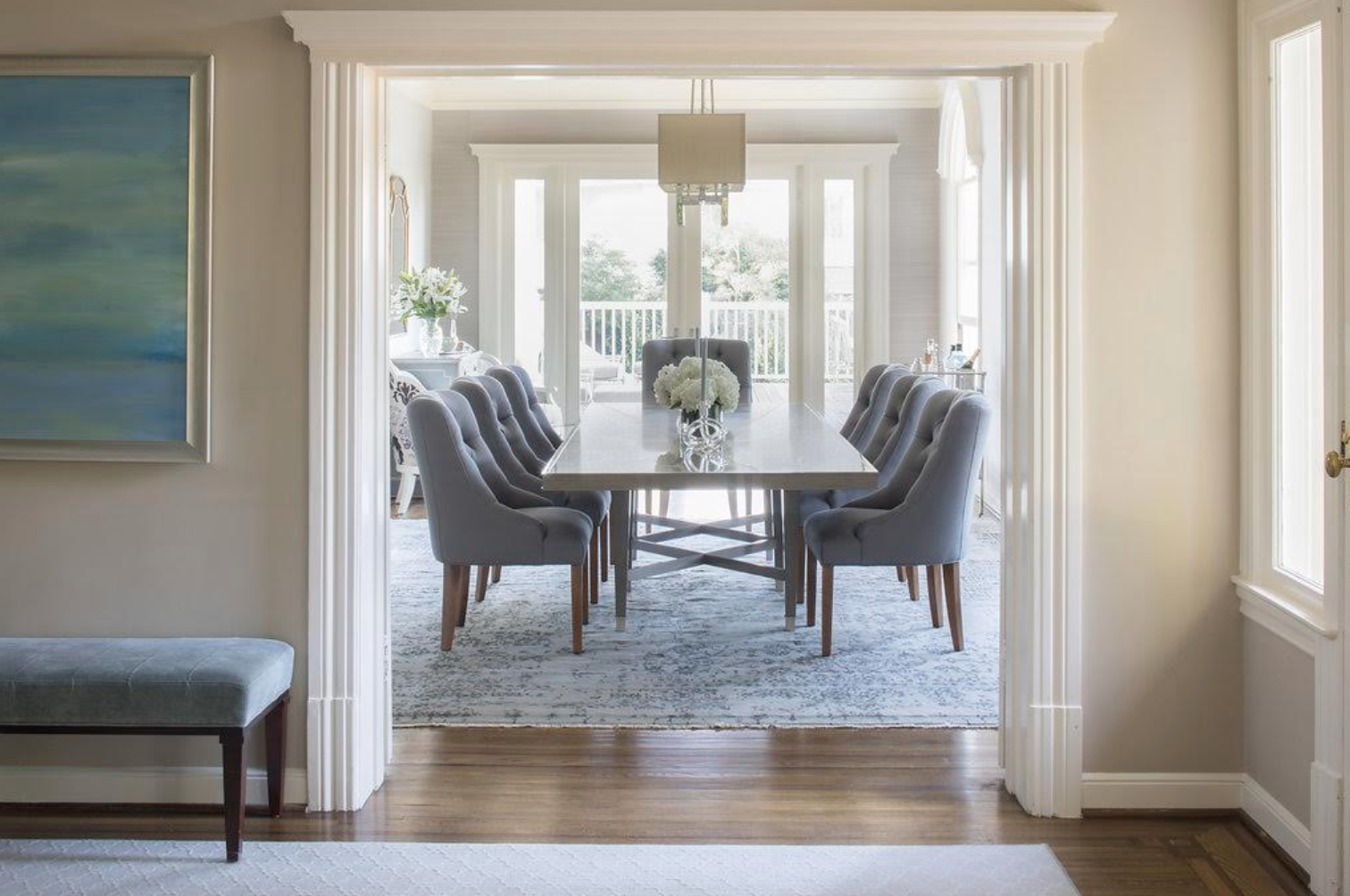 As Antique dealers, we encounter a large amount of designers and often develop long term relationships with them as they work on various projects and utilize our sourcing abilities. These relationships are always unique, fabulous and vary incredibly from one individual to the next.
One of our newer design relationships is with Tori McBrien from Mcbrien Interiors. Tori wandered into The Summer House at some point last spring and we realized that not only did she have a lot in common professionally with Margaret, but she  attended Gettysburg College like Margaret and Kelly both had. This collision of worlds led to many conversations about how we all had made our way into the decorative arts field. 
Since then we have spent many afternoons together in New York City, checking out The Winter Antiques Show at Park Avenue Armory, Panels hosted by Toma Clark Haines at the D&D Building, as well as many more events! We came up with a short list of questions so you all could get to know Tori as well, check them out below.
How would you describe your identity within the Fairfield County design world?
McBrien Interiors is a boutique full service interior design firm specializing in distinctive and curated residential projects for successful clients across the country.
Favorite Snack?
Right now, I'm trying to be healthy so smashed avocado on Ezekiel bread with a pinch of sea salt is my favorite. But if there were no repercussions, cheese….any kind of cheese (except stinky blues)….maybe most of all a burrata….mmmmm.
Favorite Cocktail?
Typically, I'm a champagne or Sauvignon Blanc girl but when I go for a cocktail it's a Saigon cosmo….made just like a regular cosmo but with a splash of champagne.
Favorite Band?
I love all kinds of music but hip-hop and a little old school gangta rap gets me going. Put on Notorious BIG "Juicy" and I'm a happy girl.
How did you find your way to design/antiques?
I moved around a lot as a child and so every time we unpacked in a new home I had the opportunity to arrange my furniture differently. If for some reason, we hadn't moved within a year or so, I would take it upon myself to alter the layout anyway. I think this was the beginning of my interest in space planning and the functionality of a furniture arrangement. It wasn't until I was working on the product development side of the fashion industry and my husband and I bought our first house that it dawned on me to combine my love for fabric, color and style with my love of functional order in this amazing world of interior design.
How would you describe your personal style?
Classic with a twist. (Check out her featured image at the top of the post to see what were she's talking about...Divine!)
What do you love about antiques?
I love a good story and am constantly devouring historical fiction novels. Antiques have a way of bringing those stories to life. They've "witnessed" history. It could be the story of a family from a farm in Sweden who had meals together around their trestle table, scratches and dents from a small child banging his fork. Or the story of an Earl who sat on a Irish wingback chair every morning to put on his shoes and every evening to take them off again. Incorporating pieces like these into a room breathes in life.  
How do you like to incorporate antiques into your design work?
In all honesty, I have not had the opportunity to use many antiques in my work but I want to begin to do so. I love the feel of a room that looks collected over time. I want to steer my clients towards pieces that we curate because they fall in love with not only the piece but with the story. Not every piece in every room needs to have history but there is something about an antique piece or two that softens a room and gives it warmth.
Who is your favorite designer?
I have a few…Mark & Alexa Hampton, Mary McDonald, Michael S. Smith, and the list could go on….
Where do you seek inspiration for a new project or when you need a reboot?
When starting a new project, I always ask the client about their favorite restaurants, hotels, movies, and travel destinations. Then I utilize those answers to get lost in the internet "rabbithole" to get inspired. And anytime I travel, I return energized.
Favorite travel destination?
I can't pick one! I've loved everywhere I've traveled for different reasons. I DO need a little relaxation and a little adventure wherever I go. However, if you insist that I pick one, there is this perfect Zen rock garden in Kyoto, Japan called Ryoan-ji. I've been there twice and think about it constantly when I'm stressed so it feels as though I've been a thousand times. It's the one place in the world where I find complete peace and continue to do so even from here.
Who did you get on the google arts and culture face match?
I tried about 6 different selfie angles and the same painting kept coming up….Retrato de Manuelita Rosas by Prilidiano Pueyrredon in the Museo Nacional de Bellas Artes de Argentina. Would be awesome to go there to see it someday.
Complete this sentence…
If I were a Candy Bar I would be…100 Grand. I love chocolate and caramel together with a little crispy crunch. And the name lives up to my penchant for choosing the most expensive item in a room without knowing it.   
Finally...Tell us about an upcoming project or opportunity that you're excited about!
I couldn't be more excited about what's coming up in just a couple of weeks. I, along with the girls of Modern Antiquarian, of course, and DJ Carey of Connecticut Cottages & Gardens, will be flying to Italy to attend the Mercanteinfiera, an antiques show in Parma, Italy. I haven't been to Italy in a few years and never to Milan or Parma so I can't wait to see what this antique show has to offer. I'm hoping to come back armed with more antique acumen, an understanding of this particular show and the whole European antique market, and who knows….maybe an actual piece or two for myself and some clients.
Margaret and I are so excited for this upcoming trip! We will be spending four days at Mercanteinfiera with The Antiques Diva, Tori McBrien, and DJ Carey. We always enjoy our time with Tori and cannot wait to be joined by these other powerhouse women in our field on an adventure together! We will explore the market, make connections with dealers from across the globe, and have incredible pieces and images to share with all of you! We are leaving on a jet plane on February 27th! So tune in on Instagram for a full play by play of our trip. 
xxKelly