Login
Log in if you have an account
Register
Having an account with us will allow you to check out faster in the future, store multiple addresses, view and track your orders in your account, and more.
Create an account
Adventures in Brimfield!
15 May 2018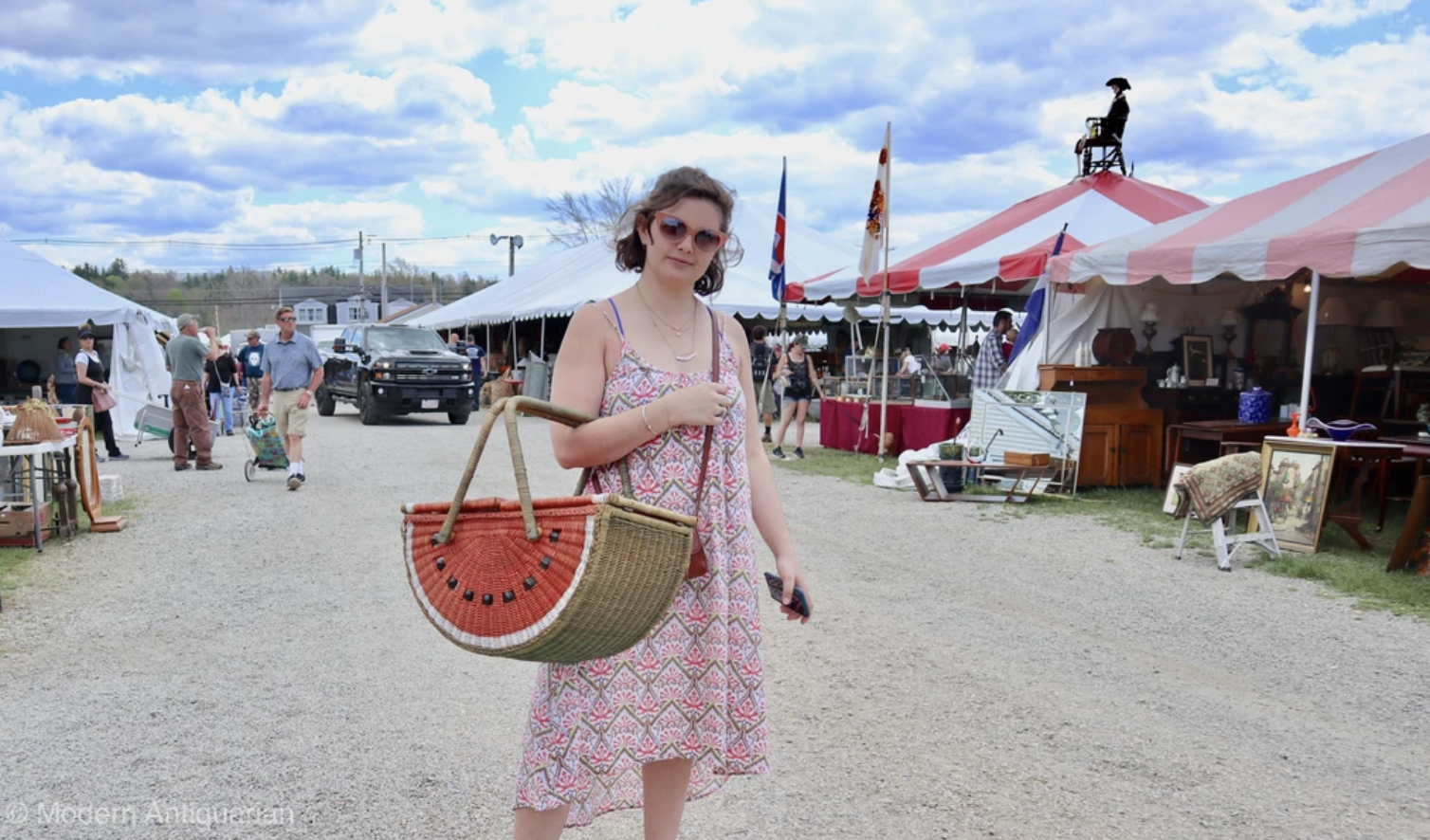 Hi all!
While we are not "globe-trotting" as some of you like to say, we actually do pretty normal stuff on a day to day basis, managing this wonderful company Modern Antiquarian. Sometimes we find we need a treasure-hunting fix and that usually sends us in the direction of a smattering of antique stores or if we are lucky enough, a show! Last week was the first of three summer shows up in Brimfield Massachusetts.
Have you ever thought about decorating your space? Do you see cool posts on instagram that make you think hmm I could probably find some interesting objects to repurpose if I just knew where to look… Well these are the places to head to! We love doing the legwork for you all and finding the very best and most interesting pieces but sometimes you just have to get out there and find what you are looking for yourself! You often go in with a list of items you are looking for and sometimes, you find every last thing. Other times you find a piece or two… and sometimes you find something that had to have been waiting for you your entire life and there's no room for it in your car or your apartment or home but you CANNOT leave it behind.
Brimfield is one of our favorite spots to hit in the summer months because they have a mixture of curated booths as well as ample digging situations.
Antiquing is awesome, a little weird and extremely exciting. It introduces you to people, places and objects that you didn't know were missing from your life. You can of course do this on a smaller scale at a small antiques market, vintage fair or even antique store in New Yor City or in your town! Take a minute and slow. it. down. Observe, think and find objects that excite you by exposing yourself to large quantities of objects and artifacts. It really expands your world, and sometimes it's just nice to browse!
Ever thought about venturing to one of these antique destinations but not sure how to get started? Well we can help with that! We offer tours in 1 day and 2 day lengths through The Antiques Diva. There are events to attend but also day trips that can be planned for any time of year! If you are at all interested in a trip to Brimfield for the 2nd and 3rd show they will host this summer, do not hesitate to reach out! The show will be open again July 10-15th and September 4-9.
Hope you have a fabulous Tuesday night and a great Hump Day! We will be back with some more exciting news on Thursday... So make sure to check back! 
xoxo
Kelly and Margaret